7 Trends Foreseen For Payment Processing
Security technology and the ever-changing habits of customers have made the payment industry evolve more quickly than ever. Evolving millennial and Gen Y populations have increased the fame of wallets and mobile payments with biometric authentication.
Steal a few minutes and go through this infographic to discover the future of payment processing. Do check it because you got to prepare yourself for the coming time.
Below, we've outlined 7 trends foreseen for payment processing and included an infographic to help explain them.
These trends are just a few of the exciting developments in payment processing that we are likely to see in the future. With these advances, customers can look forward to faster and more secure payments in the years to come.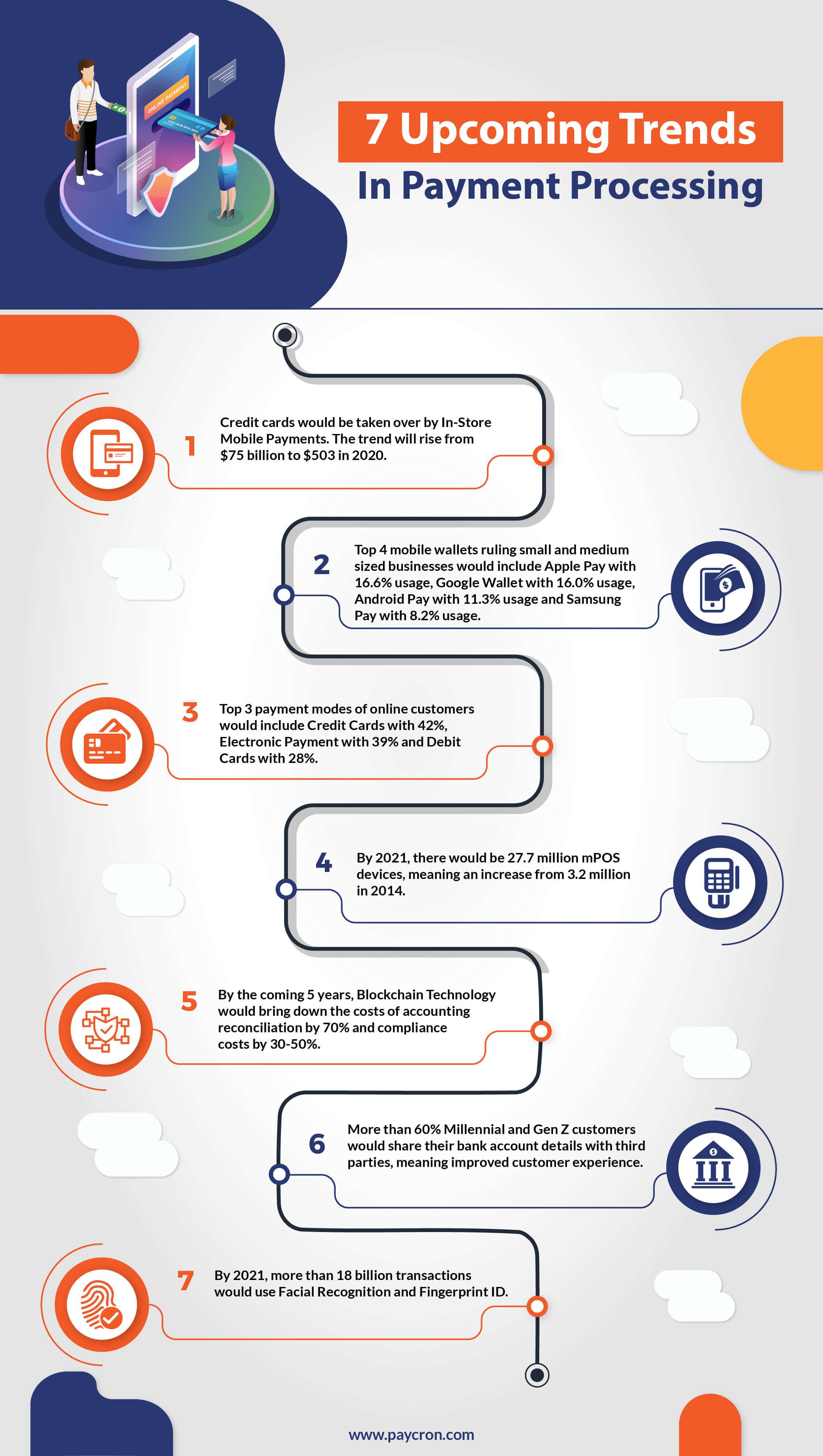 ---